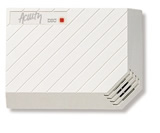 Installing a burglar alarm is essential to your personal security. A security system is easily one of the most valuable investments you can make as a homeowner. Residents of southeastern Connecticut turn to Alarming Ideas for top-quality residential and business security products.
You can get by without a burglar alarm—but choosing to purchase one can make a major difference in how comfortable you ultimately feel at home. Here are several reasons why you may not want to get caught without a security system:
Valuables: If you own valuables of any kind—jewelry, electronics, antiques, family heirlooms, or even excess cash—you know that the best protection is a secure system with an audible alarm. If someone does attempt to steal your possessions, a burglar alarm stands a good chance of scaring them away.
Technology: Today's advanced security systems are built with an extra layer of technology that makes them accessible via smartphones and tablets. So, if you happen to be at the office and want to monitor your security cameras online, you can easily do so and gain instant peace of mind knowing that your home and loved ones are safe.
Insurance: Owning a home security system can also put a small dent in your homeowner's insurance bill. Many insurance companies provide discounts ranging from 10% to 22%.
Safety: A burglar alarm is designed to alert you to an intruder's presence—and scare the intruder away from your home. Your safety is paramount, and many modern burglar alarms go above and beyond to protect you. There are systems with glass break detectors, pet-sensitive motion detectors, and panic buttons.
Depending on your unique needs, your home can easily benefit from one of the many home security products sold at Alarming Ideas. It's better to be safe than sorry—and protecting your home is one way to ensure that you, your loved ones, and your possessions are always safe. For more information on their products, visit the Alarming Ideas website, or call (860) 887-2121.