Alarming Ideas commits to using the most reliable and effective equipment available in the home security market. These user-friendly systems can be linked to a smartphone, letting you know if there is a problem at home or simply alerting you when the kids get home from school. They can also be connected to our alarm monitoring service, which will alert you if anything seems amiss. Plus, installing a home security system can also give you a break on your homeowner's insurance. The systems are available with no monthly fees or long-term contracts. Our equipment has virtually no false alarms and includes a 10-year warranty on parts and labor. Our security alarms system brand of choice is
DSC
. See below for a brief overview of some of the different types of security systems we offer:
Security Cameras
Security cameras will provide a variety of benefits for your home or business. Many cameras can now be linked to your smartphone, notifying you if they detect any movement in the home. Cameras can capture high-quality images of a burglar, making it easier for police to identify the culprit. They can have a deterrent effect, discouraging thieves from even trying to enter your property.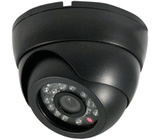 Dome cameras are seamlessly integrated into a home's design and monitor a wide area. Weatherproof models are available, allowing them to be installed outside. Infrared cameras can capture images during nighttime or other low light conditions. These are ideal for customers who are worried about burglars trying to enter a property under the cover of darkness. Some cameras have a more discreet appearance, allowing you to monitor your property without drawing attention to your security system. These cameras are often designed to look like smoke detectors, so they can be installed on the ceiling and provide a video feed of the entire room. At Alarming Ideas, we use both
Hikivision
and
Northern
brand:
4-Channel NVR's & DVR's (8 channel and 18 channel)
Bullet cameras
Dome cameras
PTZ cameras
All cameras offered by Alarming Ideas come with night vision.
Window and Door Sensors
T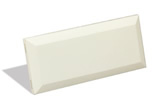 hese sensors are designed to deter burglars who try to enter your home or business by picking a door lock or jimmying open a window. They will usually detect vibrations or motion near a door or window and can respond by sending an alert to your smartphone. The system can also sound an alarm to alert anyone within earshot to the break-in and potentially scare away the burglar.
Glass Break Detectors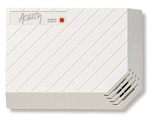 Some thieves break into a home or business by literally breaking their way, smashing a glass pane to get inside. This method can also bypass some security systems. A glass break detector is programmed to detect the sound of shattering glass. The detector will sound an alarm and send an alert to you and your alarm monitoring service.
Motion Detectors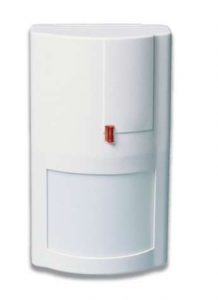 Motion detectors use sensors to detect when someone is moving inside your property. If any motion is detected when you are not in your home or business, the system will send you an alert. In addition to home security, motion detectors can be used to improve home safety by alerting you when young children go near a pool, medicine cabinet, or other potentially dangerous areas.
Keypad Systems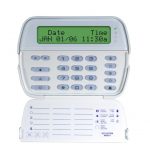 Keypad systems have long been a staple of home and business security. These systems allow you to arm and disarm a security system, and sound an alarm if someone enters your property while the system is armed. Keypads also feature panic buttons to summon help during an emergency. Modern systems can be monitored via a smartphone.
Keychain Remotes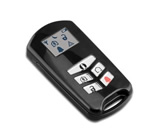 Keychain remotes are simple devices that you can keep close by and use to arm or disarm your security system. They also include panic buttons, offering the reassurance that you can immediately call for help in case of emergency.
Medical Alert Buttons
Medical alert buttons are devices that can be worn around the neck, arm, or wrist. These devices can alert emergency services at the push of a button, providing peace of mind for those living alone with serious medical issues.