For over 30 years, Alarming Ideas has provided reliable commercial and residential security systems to businesses and homes in the North Stonington and Southeastern Connecticut areas, as well as Rhode Island. From video surveillance systems to burglar alarms to emergency medical alerts, this family-owned and operated business promises to make your safety and welfare their number one priority. If you're looking to upgrade or purchase a new security system, Alarming Ideas can help you make a choice between hardwired and wireless systems.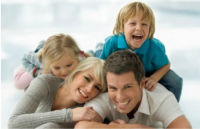 When deciding on the best security system for your home, you should consider the differences between wired and wireless systems. To help you decide, Alarming Ideas advises on the benefits and drawbacks of each:
Hardwired Home Security Systems: Hardwired security systems are typically inexpensive and require no batteries to remain powered. Even though they are wired, they are also compatible with a wide variety of wireless products on the market, which makes them practical and versatile. On the downside, they are less convenient, requiring a professional to install and harder to take with you when you move.
Wireless Home Security Systems: Wireless home security systems are quick and easy to install, so you can either hire a professional or attempt to do it yourself. These types of security systems are also very simple to uninstall and transport from place to place, so they are especially convenient for renters. However, wireless systems are more expensive and you have to replace their batteries every couple of years.
If you're considering a new home or business security system, review these pros and cons of wired versus wireless systems. And for the best commercial and residential security systems in the greater North Stonington and Rhode Island areas, rely on the professionals at Alarming Ideas to provide your home or business with safe, affordable, and effective security solutions. Give them a call at (860) 887-2121 today to speak with a friendly staff member about receiving a free quote, and be sure to visit their website to find out more information about their vast selection of high-quality security systems and equipment.