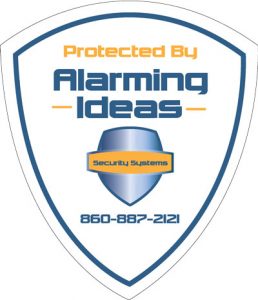 Keeping your home or property safe is extremely important, which is why the security system experts from Alarming Ideas in North Stonington, CT, carry a wide range of security equipment. Security systems are made up of a number of different sensors, such as motion sensors and door/window sensors; these work in tandem to offer the best coverage possible. For an added layer of security, many people also choose to invest in glass break sensors.
Glass break sensors work a little differently than motion or door/window sensors. Instead of detecting when an area has been breached or entered, glass sensors are designed to respond to the specific frequency of breaking glass; in effect, these sensors listen for the sound of glass breaking. One of the benefits of such sensors is that, unlike doors or windows, glass break sensors have a detection radius of approximately 20 feet.
Many choose to use glass break sensors in areas that have a lot of glass panes, such as a sunroom or patio, where they can be a good first line of defense in the case of a home invasion. Additionally, if you have windows in your home that don't open, and you aren't able to install a window sensor, a glass break sensor is a good alternative. Ultimately, it comes down to your personal safety preferences, which the experts from Alarming Ideas are happy to discuss and explore with you.
If you're considering increasing the security of your home or commercial property, contact the security systems professionals from Alarming Ideas today at (860) 887-2121. They also specialize in video surveillance systems and emergency medical alerts. Be sure to visit them online for a complete list of services.